How to Make a Pocket Pussy?
Ever since the internet changed our lives forever, adult toy online shopping practically exploded through the roof. The handiness and anonymity of buying the weirdest and kinkiest product became so easy that most people caved in and started buying sexy gadgets left, right, and center. The same goes for male masturbation toys — online orders cover the vast majority of purchases! It's an amazing toy. It's something that you can bring anywhere even in your office, so you don't get lonely during your quick fifteen-minute breaks.
Unfortunately, to get a nice and well-made sex toy of this kind, you'll need to splash some serious cash. Also, some guys have unique quirks that make your standard pocket pussies sold online useless, and you've got yourself a bit of a pickle.
Therefore, we're more than willing to point out some ideas you can use to make your own little masturbating toy. Of course, that is if you fall into the category of people who like to take things into their own hands. (wink-wink) Remember, you can always go back to purchasing pocket pussies online like those great products from LG, but being a little extra creative helps, so here you go.
Towel and Latex Glove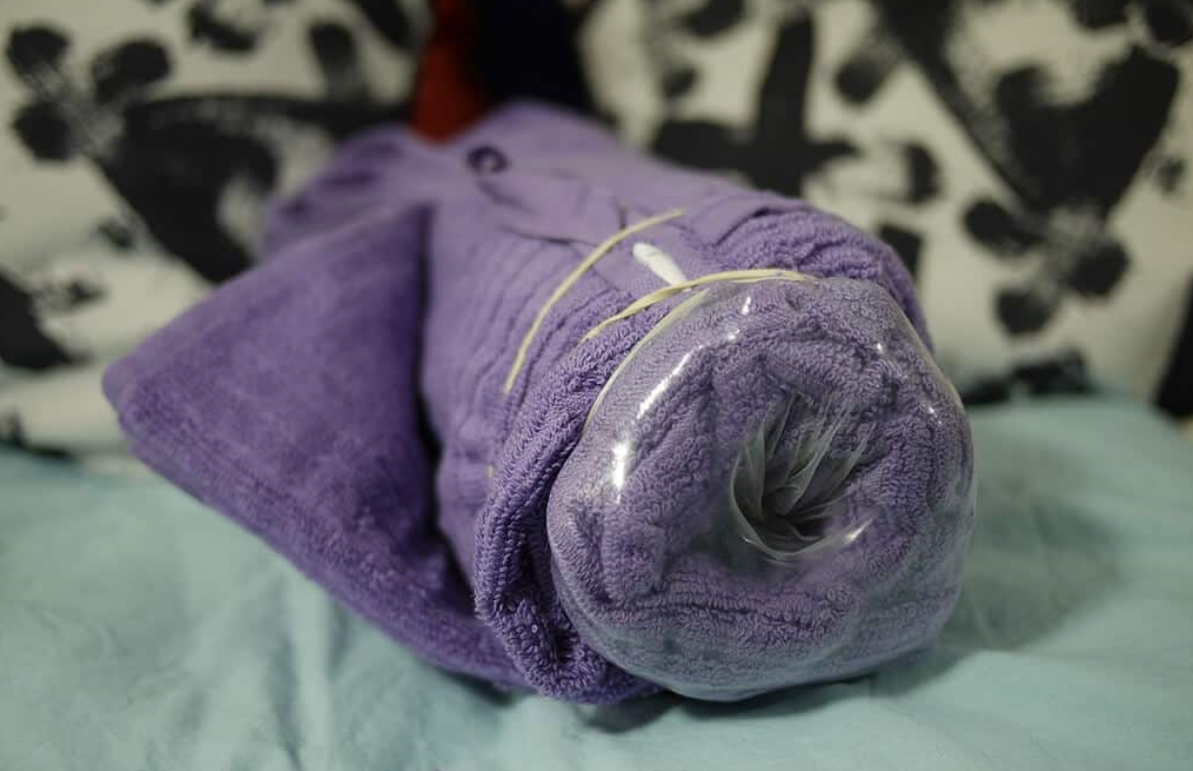 When we say easy, rolling your regular towel and folding it in two is probably the most effective homemade pocket pussy you'll ever get. It requires a towel, some duct tape, a latex glove (condom), and you're ready to place your penis inside and plow.
Firstly, roll your towel and fold it. Next, place your latex glove inside, but leave it hanging out a bit. You can replace the glove with a condom — it's up to you. Once you've done the impossible task of folding and placing the rubber in the towel, use some duct tape to stitch it all together, and you're all set.
Toilet Paper Roll
If you're not willing to spend money on a pocket vagina, or you can't afford it, toilet paper rolls are for you! All you need is a paper towel and a latex glove (or a condom), and you're all set for some penetrating.
It's relatively easy to assemble. Just remove the cardboard in the center and replace it with the glove (condom). Once you're done, get rid of the latex, and you can still use the toilet paper for its actual purpose. Also, you can use some duct tape to adjust the glove once you have put it inside the roll.
Sponges
Again, we're talking cheap but great here. Sponges mixed with bottles or cans are practically a synonym for a fantastic wank that cost less than a "Quarter Pounder." Both options work pretty much the same. You place two soft sponges inside them, leaving room between them, where you'll add a glove (condom) to catch your load.
Although not a realistic vagina, you'll immediately see how well it works. It's simple, cheap, but most importantly, it's reliable. So, if you're not willing to spend time making a DIY monster toy, try sponges!
Banana Masturbator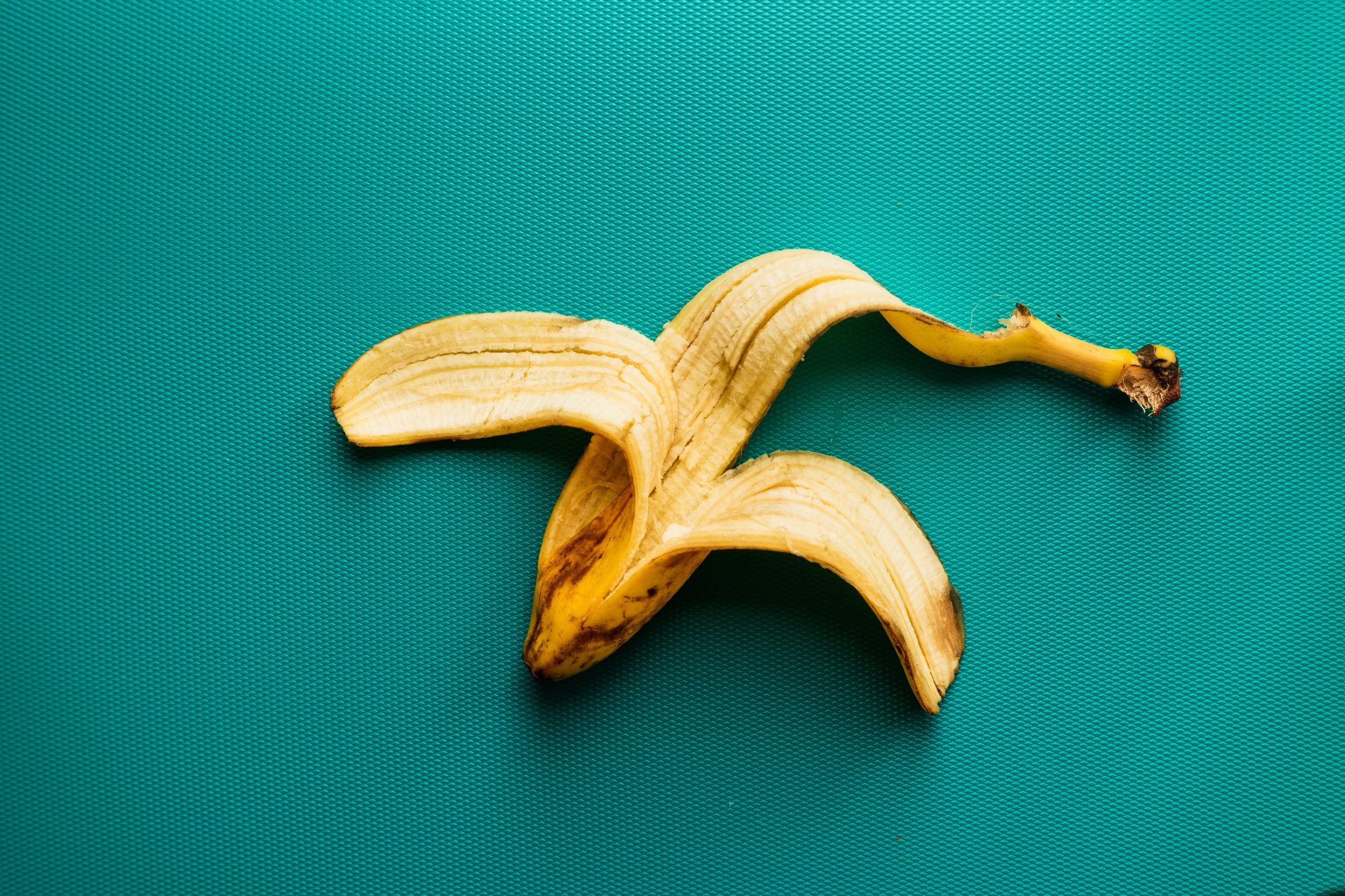 If you're into nature and recycling, you'll want a good pocket pussy that can check both boxes. Hence, a banana masturbator is a genius way to spank your salami. Keeping in touch with your roots while wanking, what more could you ask for?
All you need to do is to cut one end of the phallic-looking fruit and squeeze the insides out, leaving just a tiny bit in. The remains will act like natural lubrication, so the feeling will be closer to the real deal. The other end will block your love juice from spilling out, making it a one-use-only device.
Cornstarch and Water
This one's a bit tricky, but it works wonders once you master it.
Mix 100g of cornstarch with 100ml of water and stir in a tall glass. After a minute or two, add another 100ml of water and continue mixing it.
Once you've done that, microwave it all for a minute. Then use a stick to make a penis-sized hole in the heated cornstarch and put it back in the microwave for about 30s. After the second turn of microwaving, once again, place the stick into the glass. Leave it in the fridge for about an hour, and you're all set.
Albeit a pretty lengthy process, cornstarch fleshlight is great. Try it. You won't end up disappointed!
Sponges and Bubble Wrap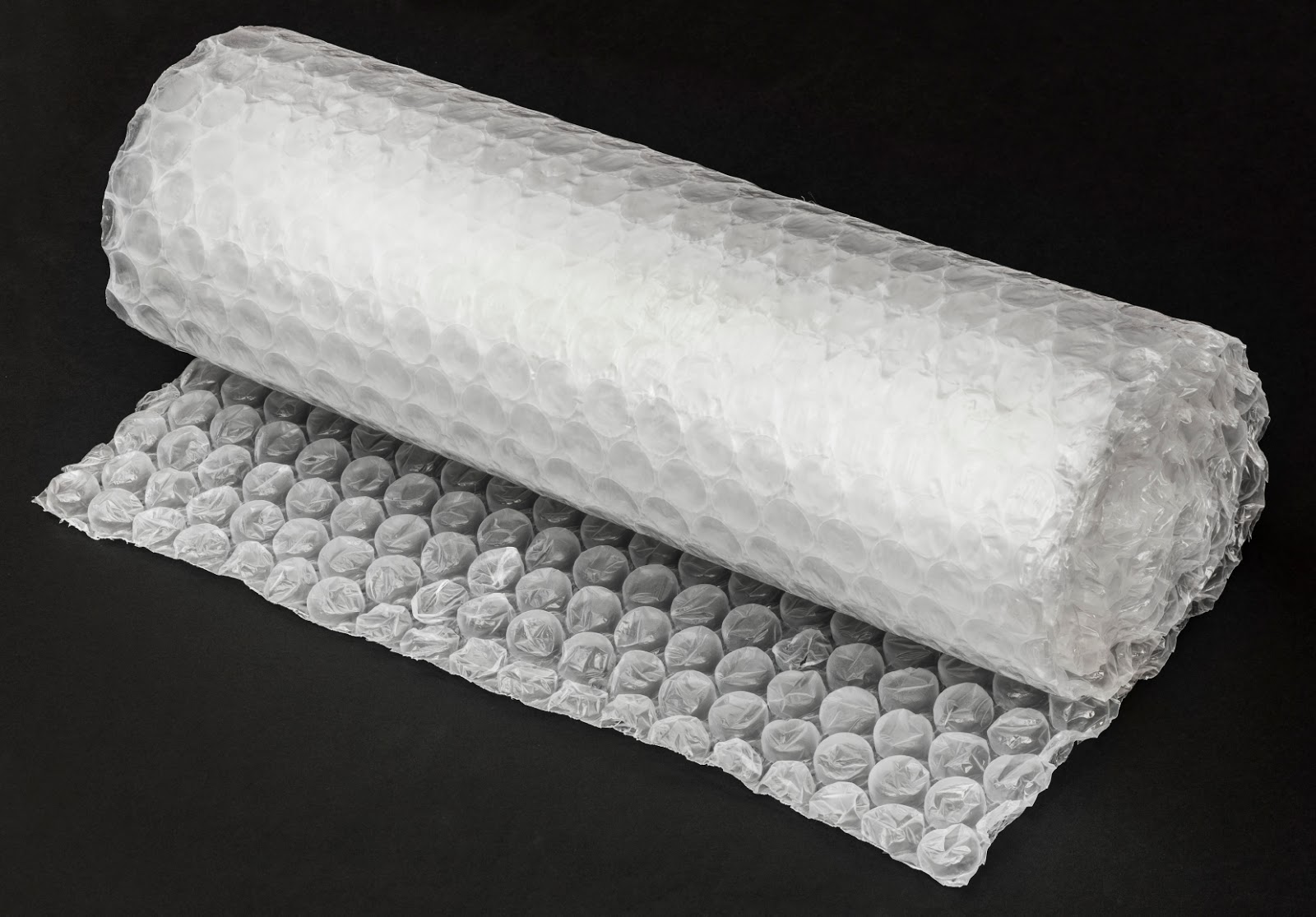 Even though we've already mentioned sponges, we didn't talk about one of the most recommended DIY pocket pussies out there. This one consists of a large plastic bottle, a pair of sponges, and some bubble wrap. Sounds simple, doesn't it?
You'll need to cut the top of the bottle to make a cylinder and fill it with sponges covered in bubble wrap. Again, the use of duck tape can prove essential to hold everything in place. And of course, we need not mention that you should probably use a condom to preserve the DIY device for further use.
Pillow Stuffing in a Bottle
We're still sailing in cheap waters here, so let's talk a bit about another great and inexpensive way to simulate real skin with a DIY masturbator. Once again, we're all about easy-to-make devices. This time, you'll only need an old pillow, a plastic bottle, and a glove (condom).
Cut the top of the bottle, fill it with pillow stuffing rolled up in a condom, and you're all set to thrust like a beast. Not to sound reckless, check if the edges of the bottle aren't sharp. It's easy to injure your little friend if they are.
Sock and Lotion
Last but not least, the good old sock! You pretty much need to be living under a rock not to know about the sock routine guys use while "milking the milkman." It's one of the most basic ways to make a fake vagina. All you need is a sock, some water-based lube, and a latex glove.
Roll the sock so that it leaves a plump entry on the top, fill the tunnel with a glove (or a condom), and lube yourself. After that, it's all systems go. In case that all the mentioned ways to make a DIY pussy seem hard, stick to the basics. After all, the best pocket pussy just might be the simplest one.